Welcome to Worldcon!
Sasquan is the 2015 World Science Fiction Convention, also known as "Worldcon," the annual gathering of science fiction and fantasy fans. Worldcon celebrates the best works and creators in the speculative fiction field and culture. Hundreds of authors, editors, publishers, artists, scientists, game designers, and other creators and intellectual leaders will participate in the convention program.
Worldcons are the site of the Hugo Awards, the premier awards in the science fiction field, recognizing the greatest books and stories, related works, film, television, podcasts, and fan works.
The convention will feature panels, presentations, readings, autograph sessions, kaffeeklatsches, and discussion groups, as well as participatory activities including writing, art, and other workshops, costuming and cosplaying, filk and other music, games including role-playing, board, and card games, fanzines, children's programming, and other activities,
There will also be an art show, dealers room, exhibits on science, publishing, and the history and culture of fandom, and a world-class stage masquerade with the best fan costumers. The convention theme will include content from stories and storytellers of the Northwest, from aboriginal legends through the technologies of present and future to the possibilities and impossibilities of what we can imagine.
Guests of Honor
Brad Foster

David Gerrold

Vonda N. McIntyre

Tom Smith

Leslie Turek
Special Guest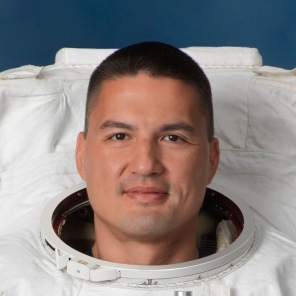 Dr. Kjell Lindgren
In Spokane

The 73rd World Science Fiction Convention will be held in Spokane on August 19-23, 2015. Spokane is a regional center in eastern Washington state, 280 miles east of Seattle and the largest city on Interstate 90 and the Amtrak Empire Builder train route between Minneapolis and Seattle, also the largest city between Calgary and Salt Lake City. The convention site is in the heart of downtown Spokane, adjacent to the historic Centennial Trail and Riverfront Park, location of the 1974 World's Fair. Spokane has hosted many major national and international gatherings, including the annual Hoopfest, the 2007 and 2010 National Figure Skating Championships, the 2009 Veterans Wheelchair Games, and the 2012 National Square Dance Convention, among others. Spokane is a beautiful city with the motto "Near Nature, Near Perfect," highlighting the parks, gardens, natural and other outdoor attractions in the region. The convention site is within easy walking distance of over a hundred restaurants, as well as museums, theaters, shopping, historic sites, and other attractions.

Register for Sasquan
The attending membership rate is US$210 effective Feb 1, 2015.  You can register for the convention online.
Events

Wednesday – Opening Ceremonies, First Night
Thursday – Steampunk and Discworld
Friday – Masquerade
Saturday – Hugos, Super Science Saturday
Other Worldcons
Worldcons have been held (almost) annually since 1939 under the auspices of the World Science Fiction Society. The convention is held in a different location each year, recently in Melbourne (2010), Reno (2011), Chicago (2012), San Antonio (2013) and London (2014). The 2015 Worldcon will also host the site selection vote for the 2017 Worldcon, among bids from Helsinki, Japan, Montreal, and Washington DC. The 2016 Worldcon will be held in Kansas City.